In this post, i'll be tasking myself with the unenviable job of picking England's 23 man squad to take to Brazil for next years World Cup. It may be very different that than one that is expected from Roy, but I like to thing outside the box, than follow the most common picks.
Goalkeepers:
- Joe Hart - Manchester City - 26
There is no one that comes close to Joe Hart in between the sticks for England, and at 26, the man is slowly building a reputable legacy with the Three Lions, in what certainly won't be his last World Cup, but may be one where he stands out as a real diamond.
- Ben Foster - West Bromwich Albion - 30
Following his return from international retirement, Ben Foster looks like a solid number 2 judging by his performances every week for West Brom. A safe pair of hands if he ever needed to be called upon in an emergency, which makes a change from the likes of Robert Green and Scott Carson leading up to 2010 in South Africa. 
- Alex McCarthy - Reading - 23
The Reading keeper isn't a stranger to the Three Lions, being apart of the Under-21's and even getting a call up to the senior squad earlier in the year. Following fantastic performances in the Premier League last season, it was a real shock that none of the bigger teams looked at signing the keeper, who at 23 still has many years ahead of him in goal. Getting young talent prepared for the big time is important, and having a World Cup under his belt at 23, even if he doesn't appear is still good for development and maturing him as a professional.
Right Backs:
-Kyle Walker - Tottenham Hotspurs - 23
With 100 caps at Premier League level, you have to remind yourself that Kyle Walker is still only 23. As Glen Johnson's tenure with England slows down, Walker makes the perfect replacement. A solid performer on the right, with the skill to go forward, but also doesn't forget about his duties in defence. He's not going to be winning any Golden Ball awards, but he'll always put in a solid performance you can rely on.
-Phil Jones - Manchester United - 21
At 21 years old, Jones has already impressed for club and country. Not only does he offer a more old fashioned right back option, he's also versatile across the back four, and can even come forward as a defensive midfielder. Whilst he may be stronger in the centre, I have many other options for that position, so sitting him on the right where he can keep that side of the pitch locked tight would be a better option for me.
Centre Backs:
Phil Jagielka - Everton - 31
Now with Terry and Ferdinand out of the picture for England, it may be hard to find a new figurehead for the back four to rely on. The closer I could find would be Jagielka. Now at 31 years old, he won't be around forever, but his experience should be enough for the rest of the younger defenders to anchor around, and would be a great achievement for a player like Jagielka to be the strongest defender in an England World Cup side.
Gary Cahill - Chelsea - 27
A few years ago, many people believed Cahill would become the successor to John Terry for both club and country. Whilst he hasn't developed into a world class centre back, he has continued to be a rock solid defender, who has matured a lot in recent years. Once a shaky looking kid for Bolton, now is a confident professional ready to be a main starter for England in Brazil.
Steven Taylor - Newcastle United - 27
What may be a bit of a surprise to some, considering Steven Taylor has never even earned a full cap for England, is what I think is an injustice. Taylor has been a rock for Newcastle for the past 8 years. He has plenty of experience at 27, and is already a top performer in the Premier League. A real underrated gem that would look good in an England defence in my opinion.
Michael Dawson - Tottenham Hotspurs - 29
Another guy for me who I feel is extremely underrated considering his reliable performances he puts in week in and week out for Spurs. How the first team centre back and captain of Tottenham can be overlooked for England so much is baffling, but having guys like Dawson on the bench to rely on when needed would be a great comfort to a manager. 
Left Backs:
- Leighton Baines - Everton - 28
Recent performances, not just for Everton but for England especially have been top class from Baines, who for me has to be top choice on the left, in front of veteran Ashley Cole. Controlled, calm and skilled, Baines can not only track back with pace, he can knock in beautiful crosses, a true asset for both ends of the field.
- Ashley Cole - Chelsea - 32
If you've racked up 105 caps for England you must be doing something right. Ashley Cole has been one of the best left backs in the world for the last 10 years now and has still so much to offer England. I still think that Baines should be given the opportunity in Brazil ahead of him, but regardless, if suspension or injury should ever happen to Baines, having Ashley Cole on call to start on the left wouldn't make you batter an eyelid.
Centre Midfielders:
- Steven Gerrard - Liverpool - 33
There isn't much more you can ask for in a captain and a leader than what Steven Gerrard gives to England. Hopefully a tournament he can end his international career on a high on. A modern day English legend, who fully deserves the captaincy, and will do wonders to help develop the young lads coming in around him.
- Jack Wilshere - Arsenal - 21
What fans can only hope is the next Frank Lampard/Steven Gerrard for England, Jack Wilshere is a must have for his first World Cup. At only 21, the amount of skill and pure talent the kid possesses is a huge asset, and Brazil can really be a leap pad for Wilshere as a world class player, but only time will tell.
- Jack Rodwell - Manchester City - 22
Whilst many people may see Jack Rodwell as not being good enough for England, I personally believe that the move to Manchester City has damaged his career and had this affect on the fans. Just looking back to his Everton days shows what skill he has for a kid of his age. A solid holding midfielder like Rodwell can fill the void left behind from the likes of Scott Parker and Gareth Barry.
- Michael Carrick - Manchester United - 32
Whilst I personally am not a fan of Michael Carrick, I can't dispute his performances for England and Manchester United. A solid player who always finds a pass, makes time, and keeps the midfield stable and collected. It's easy to forget how important Carrick can be until you really take notice of how important the little things are.
- Ravel Morrison - West Ham United - 20
I added in the young Ravel Morrison because I know England likes to bring a wildcard along with them to the World Cup, and Ravel's performances in the league and for the Under-21's have really made him stand out. I can't stand players with an attitude problem, and Ravel's attitude is appalling, but I can't deny he has real talent, I just hope a trip to Brazil with veterans of the game like Gerrard, Cole & Hodgson won't take his antics and will knock him down a peg, whilst giving him important development for the future.
Wingers:
- Theo Walcott - Arsenal - 24
Finally a World Cup where Walcott will be attending, and will finally get to put his league performances on a global stage. He hasn't always be a top performer, but recent years has shown me that Walcott has made big improvements, and is by far the best man for the right wing when Brazil comes around.
- Nathan Redmond - Norwich City - 19
Now with all the recent hype surrounding Andros Townsend, I find myself more and more frustrated that people are forgetting about Nathan Redmond, a man who has been performing much better in the league, especially considering his age. He has no fear to take on the defence and create chances, or take them for himself and come out the goalscorer. Not just a quick winger, but one with real skill and flair as well, England can't go to Brazil without him.
- Alex Oxlade-Chamberlain - Arsenal - 20
Now I know that Oxlade-Chamberlain isn't on the same level as his team mate Theo Walcott, but he's still a great player, and with selection rather thin for right and left wingers, I think he should be on that plan, he did well for England in the Euros and can be used as a super sub when the time is right for him.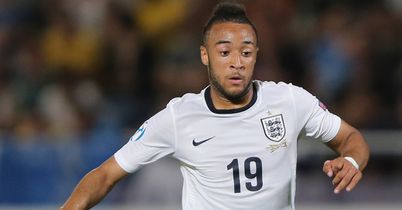 Strikers:
- Wayne Rooney - Manchester United - 27
Despite his performances in South Africa, you can't take the plane to Brazil without Wayne Rooney on board. Recent performances for England shows you just how much he stands out, and maybe at 27 now, with his career at it's peak, he can pull it out of the bag for England and rewrite the mistakes of 2010.
- Daniel Sturridge - Liverpool - 24
As I write this, Daniel Sturridge is the current top goalscorer in the Premier League, which should get a striker a ticket to Brazil on it's own. His performances since moving to Liverpool have been spectacular, and has really given his career a reboot. It may take time for him to gel with England like it did at Liverpool, but once he does it will be great for the Three Lions.
- Andy Carroll - West Ham - 24
Now many people still may criticise Carroll for his time at Liverpool, but given the chance in the league at for England, Carroll always puts in a shift and has a good goalscoring record to back it up. He did well at Euro 2012, and he's a playing finally getting his groove back, so we need him as a back up in Brazil because he can bring a whole different approach to England's attack.
- Danny Welbeck - Manchester United - 22
Mr. Welbeck may not be a prolific striker, but a player with his versatility is great to have in a small 23 man squad, and he always seems to put on good showings for England. He's no world beater, but with the right partnerships, a solid player to have on the bench nonetheless.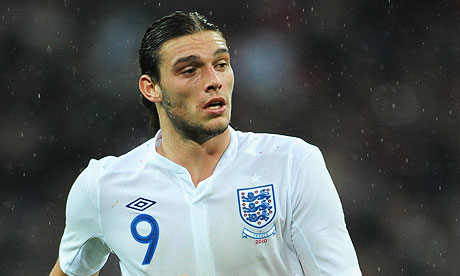 Thanks for reading, bring on Brazil!